High Def Tech Control 4 Canada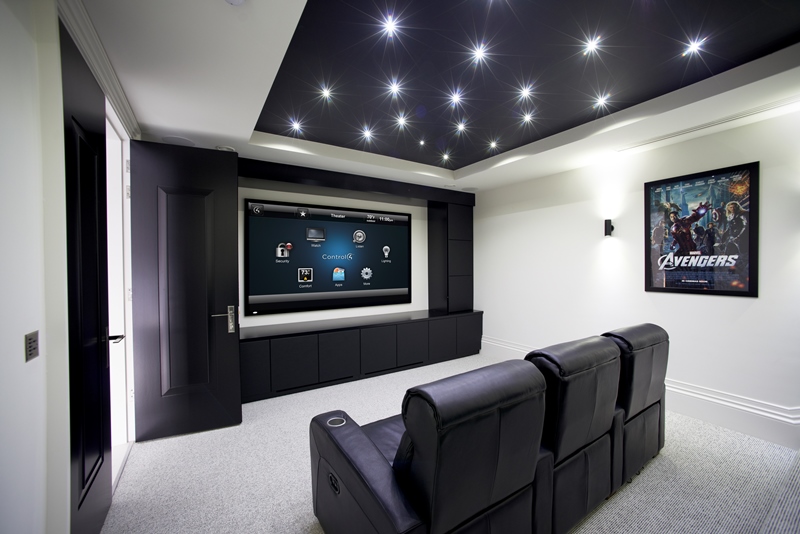 Home Theatre Calgary
Written by Crystal Watts on October 1, 2014
Maybe you're looking to turn your neglected garage into the ultimate cinema experience. Or perhaps you want to enhance your family movie night with a few updates to your existing home theater.

No matter your vision, here are 8 must haves for the perfect automated home theater.
Movie Posters
Set the scene with a giant poster of your favorite movie. Display a vintage poster of an old John Wayne western, or frame a bizarre sci-fi print of Attack of the 50ft Woman. Maybe you'd prefer a modern favorite like The Hobbit—you can find the perfect movie poster for you home theater no matter what kind of movie buff you are.
Stadium Seating with LED Step Lights
Many homeowners are installing stadium seating into their home theaters to achieve optimal viewing pleasure, but what would stadium seating be without…
View original post 459 more words